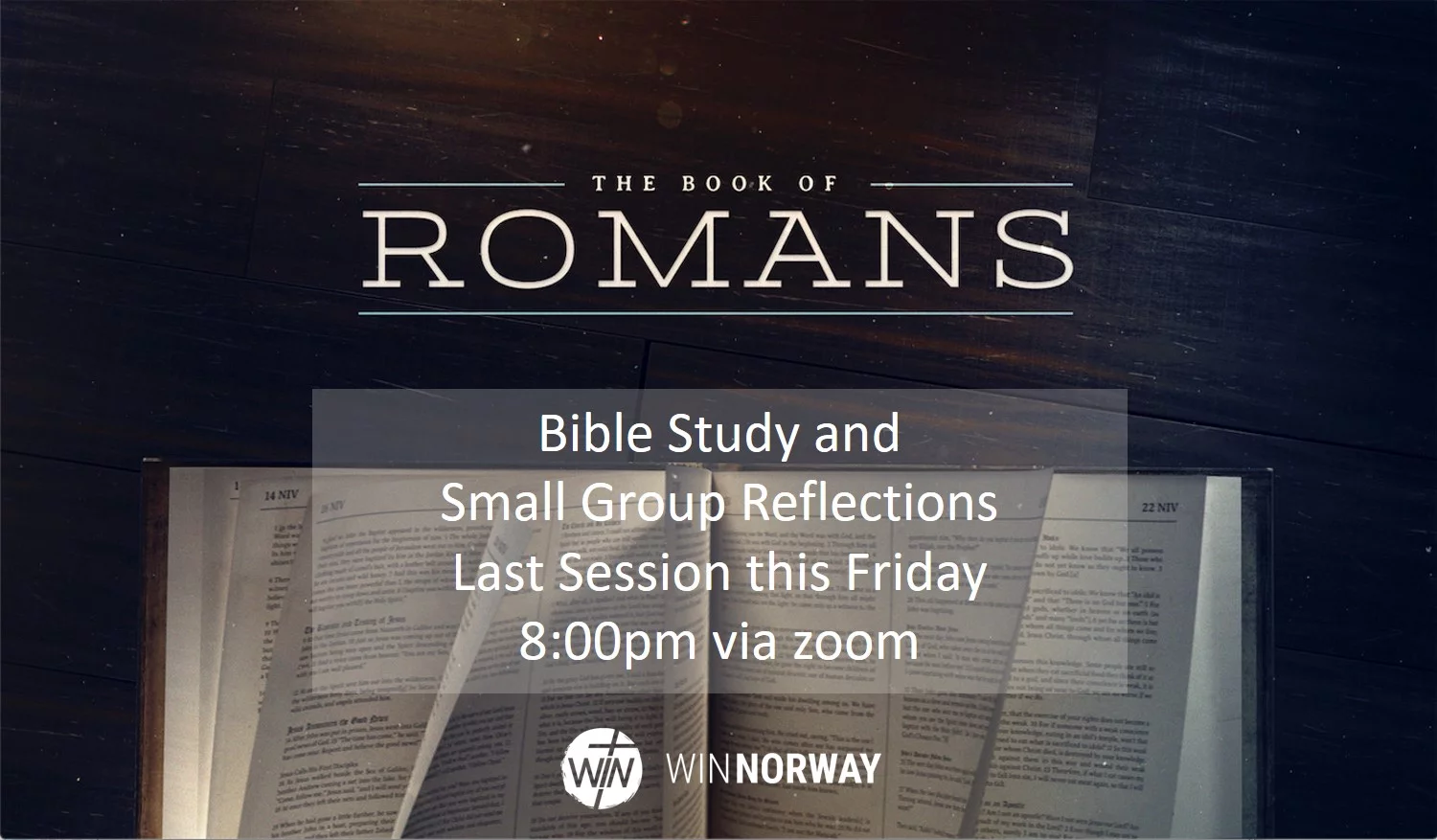 Book of Romans : Bible Study and Small Group Reflections
"For everything that was written in the past was written to teach us, so that through the endurance taught in the Scriptures and the encouragement they provide we might have hope." – Apostle Paul in Romans 15:4
A letter written to the church in Rome, a church going through challenges and controversy.   Through this study, we will discover that this letter was also written for us in this time and age.  As the world experiences turmoil, real hope and peace are needed more than ever.  We believe that these can be found through the words of God.
We invite you to join our weekly study of the book of Romans.   We go through it chapter by chapter, starting with the scripture message, then followed by personal reflection and small group discussions.  The goal is to better understand the scriptures and encourage one another how to apply the message in our lives.
Join the meeting via the link below, or copy the link to your browser.  Feel free to invite your friends and families.
Join Zoom Meeting
https://us02web.zoom.us/j/87331026276?pwd=V0kzc1RybFVnbldHU20rWVpLeDFOUT09
Meeting ID: 873 3102 6276
Passcode: WIN_Study