Join our Sunday Gatherings
ON-SITE / IN PERSON
Madla Forsamlingshus                                                                                                  Snorres Gate 2, 4044 Hafrsfjord
Sunday service start 1 pm.
WIN Norway welcome you to Fredheim Arena to celebrate 10th Anniversary Saturday 22nd October 2022, 13:00. Join us in celebrating with thanksgiving.Many of us keep on asking and we seek for answers. . . this year, let us discover and know the God who answers. Guest...
Time and time again, we have heard and seen stories of people whose lives and families have been changed by God through the Bible and the work of the Holy Spirit.  Here are some stories of people who are very close to our hearts, because they are part of the WIN Norway family.  We are grateful to them for their courage to share their stories, knowing that we too, can experience God's amazing grace.
Badette Nangca
…though my sin are like scarlet,
I will be as white as snow…
Coming from a family who struggle to make ends meet all the time, I grew up very ambitious and somewhat insecure. I felt like I always needed to prove myself, to be worthy and to get the validation from others…
I learned through all these that loving God is the wisest and most practical thing we can do.  He has it all covered. He can give all the things that I need and a lot more. He is faithful and true to His promises and will never break my heart…
Espen & Jenniflor Ludvigsen
Espen: I did not grow up in a religious or a Christian family. I did not believe in God at all. I was an atheist. I respected Jhen's faith and let her do her things but I made it clear to her that "I could never see myself as a Christian".
Jhenn: I was very disappointed every time we would argue about the bible and my faith. I was starting to realize how extremely difficult it will be to raise a family with a husband who doesn't share my faith.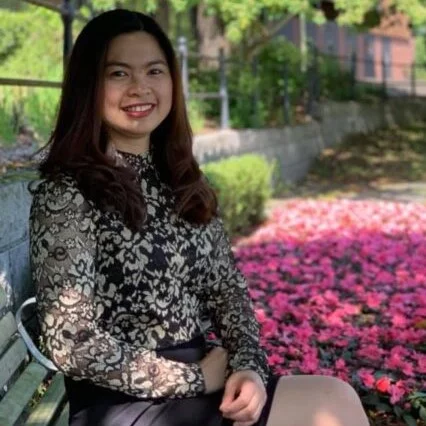 Charisma de los Santos
Obedience
brings blessings…
I thank God for teaching me to obey and not have a rebellious heart against my father. I realized that as children, we do not get to choose who our parents will be. It is God who appoints our parents and I believe that He has a purpose why I was born & raised in my family. The Bible teaches us to respect authorities even though they are unreasonable (Romans 13:1-5). My love for my father doesn´t come from my own ability, but through the power of the Holy Spirit and it comes from the unconditional love of Jesus Christ who died for me.